What is Mindfulness?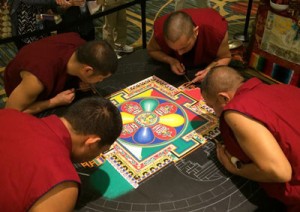 Mindfulness brings us to the present moment. As we are actively engaged in our relatively stressful lives, it is essential to take brief moments throughout the day to notice, and calm ourselves, to ground ourselves in the present.  We need tools for shedding the neurotic, sped-up overlay of tension we all face in our daily lives. By removing our own stress through awareness and breath, we can awaken our embodied, grounded sense of being. During our sessions together we will use our bodies as the focus of mindfulness.
Mindfulness Training Series

Beginner Basics: 6 weeks, 2x/week, 45 minutes
Mindfulness Moderation: 6 weeks, 2x/week, 45 minutes
Deepening Discipline: 6 weeks, 2x/week, 45 minutes
Holding It Down: on-going, 2-5x/week, 45 minutes
Open practice
Mindful Families
Self-Care for Parents
Work-Life Balance
Raising a Mindful Family, kiddos too!
~ Book a Session Now ~
Book Mindfulness Consultations using the Paypal button below. Be sure to include a day & time preference and we will get back to you soon to confirm or suggest other available times. For other payment options, please Email or Call (415) 855-0352. Free 15 minute phone consultation for Ayurveda, Yoga, & Mindfulness.